How to put protective sleeves on your wheel straps
 3/23/17  
Today I got an email from Douglas Valley of Cruiserparts, LLC. Doug was nice enough to send some photos showing the best way to install Protective Sleeves onto 2 inch Lasso Straps.  I used to use the old coat hanger trick, but I have to admit Doug's way is waaaay better.  Check it out. 
1.  Put the stick through the sleeve.
2.  Put a tack through the end of the strap into the stick.
3.  Pull strap through sleeve.
4.  Remove tack.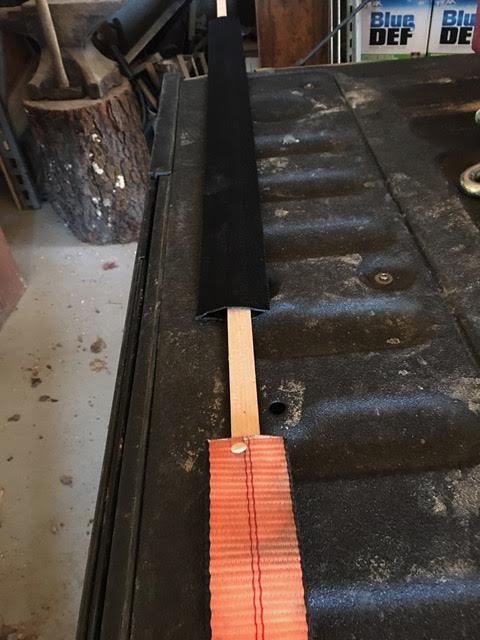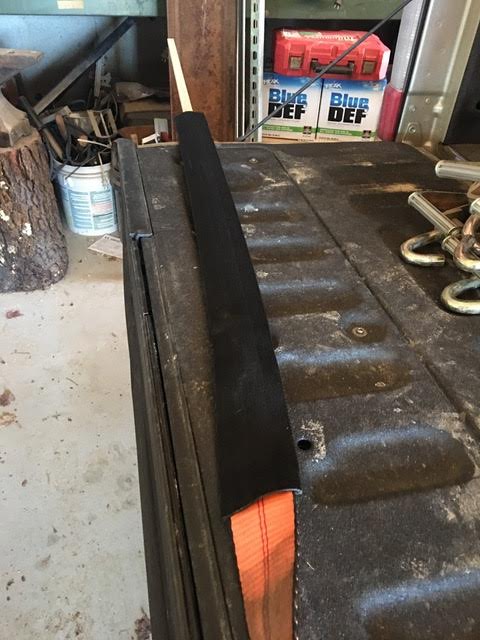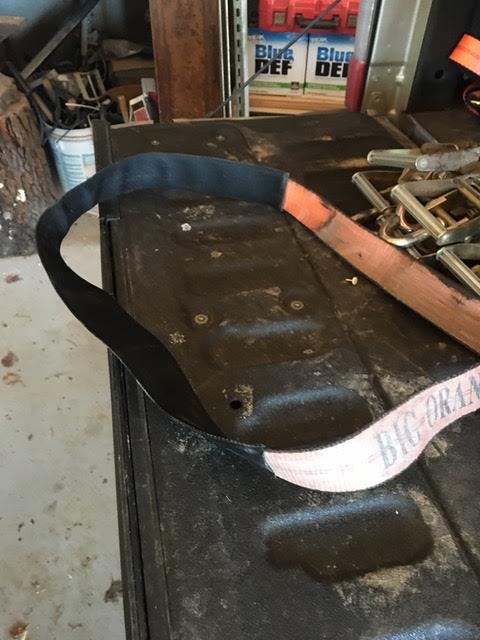 Sleeve is on!
If you don't use sleeves, and your strap rubs against A arms or brake parts, shock towers of whatever, you can expect extremely shortened strap life, as this picture indicates: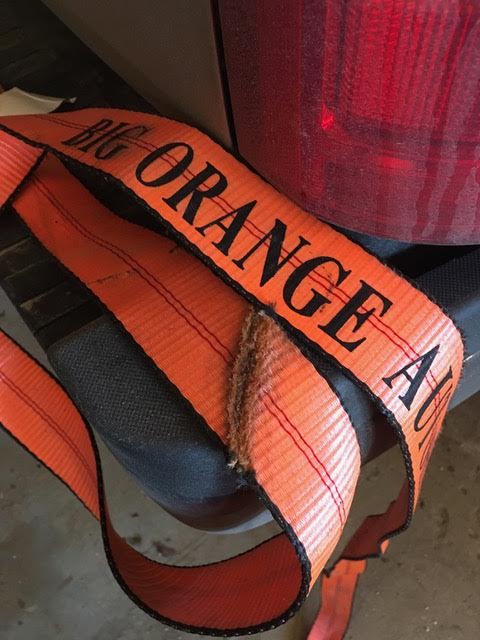 Here are the links to the Cordura protective sleeves: