College Park, GA: Warehouse- For local pick up call us
PLEASE NOTE! NEW ADDRESS; HWC WAREHOUSE IS NOW IN COLLEGE PARK, NO LONGER IN FOREST PARK!
New location is about 10 miles west of the old one, where I-85 and I-285 meets. See below for new address.
Cargo Straps/ Flatbed Straps: Flat Hooks, Wire Hooks, and Chain Grab Hooks
Height Measuring Sticks: 15ft, 20ft and 27ft versions
Car Hauling Straps: Swivel-J Hooks and Wire Hooks
Shipments to Florida take just 1-2 business days. Regular ground UPS gets your products all the way up to New England in just 3 business days. Need your tire straps in a hurry? No problem! Call 503-786-6057 for even faster shipping options.
Just how fast will you get your stuff from the new Forest Park warehouse?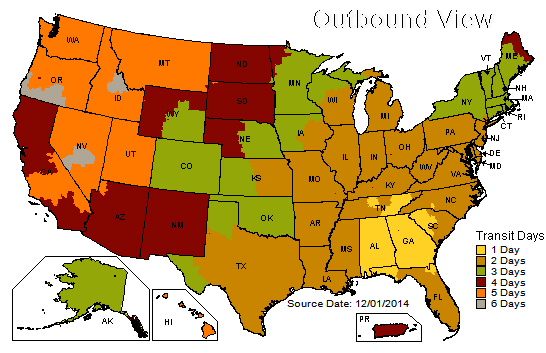 Please note: this is a manufacturer's fulfillment center. It is NOT a store. If you want to pick up an order, you need to place it over the phone. Just give us a call at 503-786-6057, and we can make it happen for you. For same day rush orders, there is an extra fee! Please try to call a day ahead. Thank you!

Hartsfield Warehouse (HWC): 5300 Kennedy Rd, Forest Park, GA 30297
New Address: 2929 Roosevelt Hwy, College Park, GA 30337.
Will Call hours: Monday - Friday 8 AM - 11:30 AM, 1 PM - 5:00 PM (Pick up window is closed during lunch hours!)
Orders to be shipped: Orders placed before 1 PM Eastern will normally ship same day.
Orders to be picked up: For will call orders: There is now a $25 fee for orders picked up the same day. Will call orders placed after 1 PM Eastern will not be available to be picked up until 1PM Eastern the following day, unless $25 expedite fee is paid. (closed on weekends)
Will Call orders will be available for 5

business days only

! After 5 days, the merchandise will go back into inventory, and we will refund you the payment minus a $10 Restocking Fee! (If something changes, and you can't make it in 5 days, call us ASAP)

Expedite Fee now means that warehouse requires 1-2hrs to pull the order! (new Oct 2021), no more ASAP 5min to pick up orders!



For orders placed after 1 PM to ship the same day or for will call orders to be picked up earlier than indicated above, the warehouse will charge us a $25 expedite fee. UPS pick up is usually around 2-3PM, so any expedite orders after 1:30PM might still not ship the same day!