Memphis, TN: Warehouse- For local pick up call us
Shipments to Florida take just 2 business days. Regular ground UPS gets your products all the way up to New England in just 3 business days. Need your tire straps in a hurry? No problem! Call 503-786-6057 for even faster shipping options.
Just how fast will you get your stuff from the new Memphis warehouse?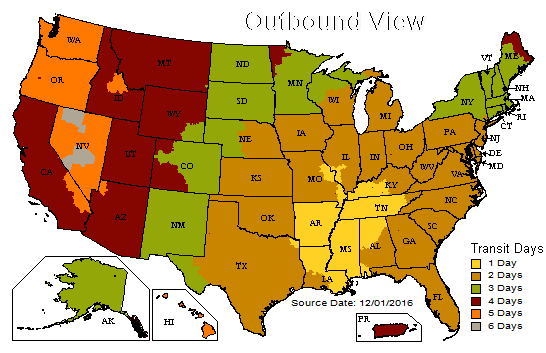 Please note: this is a manufacturer's fulfillment center. It is NOT a store.
If you want to pick up an order, you need to place it over the phone. Just give us a call at 503-786-6057, and we can make it happen for you.
Just be aware we require minimum 5hrs between placing order, and pick up. For orders to be picked up the next morning, we need them placed by 2PM the previous day!
PCC: 4021 Delp St. Memphis, TN 38118
Will Call hours: Monday - Friday 8 AM - 4:00 PM.
For will call pickup, go to the Shipping Office at the far NE side of the building.